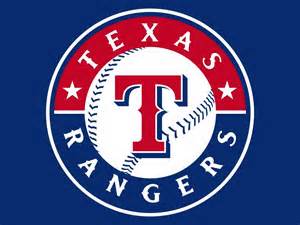 ARLINGTON, Texas (AP) — Josh Jung and Jonah Heim hit back-to-back homers, Adolis García had his MLB-leading 10th outfield assist among three defensive gems and the Texas Rangers beat the Toronto Blue Jays 4-2 on Saturday.
Corey Seager also homered, his 10th on a solo shot in the seventh, as the AL West-leading Rangers won for just the third time in 10 games.
The rookie Jung's two-run homer put the Rangers in front in the second inning after García walked, and Heim made it 3-1 seven pitches later off Trevor Richards in a bullpen game for Toronto.
Jung, the AL rookie leader with 42 RBIs, had another two-run shot to the opposite field in right overturned on review in the fourth when replay showed the ball barely clearing the fence just outside the foul pole.
García threw out Vladimir Guerrero Jr. at the plate to end the first after Guerrero's RBI single put the Blue Jays ahead.
The Texas right fielder made a leaping catch on the warning track on a liner from George Springer to end the fifth, then opened the sixth with a sliding catch on a blooper from Whit Merrifield.
Dane Dunning (6-1) allowed six hits — four in the first inning — and two runs, including Daulton Varsho's 12th home run, in six innings.
Josh Sborz pitched two scoreless innings.
Will Smith pitched around two singles in the ninth for his 12th save.
Richards (0-1) retired the first three hitters in the reliever's second start of the season, then the next six after Heim's homer before leaving after García's leadoff single in the fourth.
SHORT HOPS
Guerrero drew a 14-pitch walk off Dunning with two outs in the sixth before Varsho was retired for the first time on a flyout to left. … Texas backup C Sandy León accepted a minor league assignment and was headed for Triple-A Round Rock three days after being designated for assignment.
UP NEXT
Texas RHP Jon Gray (6-2, 2.32 ERA) returns in the series finale after skipping a start because of a blister. Gray is 5-1 with a 0.84 ERA in his past six starts. He is third in the AL in ERA. Toronto RHP Chris Bassitt (7-5, 4.02) allowed a season-high 11 hits and eight runs in three innings in an 11-6 loss to Baltimore in his previous start.
For more local and national news, visit caddocountry.net.