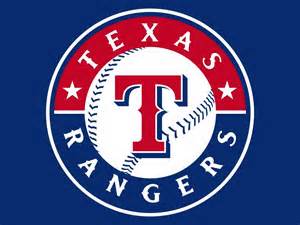 NEW YORK (AP) — DJ Stewart homered twice, then forced in the winning run when he was hit by an Aroldis Chapman pitch with the bases loaded in the 10th inning as the New York Mets beat Texas 6-5 on Wednesday night and dropped the Rangers into third place in the tight AL West.
Stewart also made a running backhand catch while crashing into the fence in the ninth inning, robbing Marcus Semien of an extra-base hit.
Texas (75-58) lost for the 10th time in 13 games and fell from a first-place tie with Seattle (76-57), also dropping behind Houston (77-58). The Rangers finished 3-6 trip and is 10-17 on the road since July 1.
Texas overcome a 3-0 deficit to take a 5-3 lead on Jonah Heim's two-run single off Adam Ottavino in a three-run eighth, but Stewart hit a two-run homer against Jose Leclerc in the bottom half.
The Rangers loaded the bases with no outs in the 10th against Jeff Brigham (1-2) before Heim lined out and Travis Jankowski grounded to Pete Alonso, who started a 3-2-4 double play that ended with second baseman Jeff McNeil covering first.
With McNeil at second as the automatic runner in the bottom half, Chapman (5-3) walked Alonso and Francisco Álvarez, then hit with his next pitch.
Daniel Vogelbach and Stewart hit back-to-back homers in the second, when Brandon Nimmo had an RBI double for the last-place Mets.
Corey Seager homered in the fourth for the Rangers and Adolis García raised his RBIs total to 97 when he walked with the bases loaded in the sixth against Sean Reid-Foley and was hit by an Ottavino pitch the bases loaded in the eighth.
A quintet of Mets relievers threw 128 pitches and reached 13 full counts after Denyi Reyes allowed two runs over a career-high 5 1/3 innings.
Dane Dunning yielded three runs in four innings, the third straight start in which he's lasted five innings or fewer.
BREAKOUT
Stewart has a pair of two-homer games in August, batting .303 (20 of 66) with eight homers and 15 RBIs.
OUCH
Plate umpire Nate Tomlinson took a García foul ball off his mask in the eighth. The rest of the crew jogged towards Tomlinson, who was visited by a Mets athletic trainer and remained in the game.
TRAINER'S ROOM
Rangers: RHP Nathan Eovaldi (forearm strain) threw a light bullpen session and will throw a more intensive one Friday.
Mets: RHP Edwin Díaz (right patellar tendon) threw off a bullpen mound for the third time this homestand.
UP NEXT
Rangers: RHP Max Scherzer (12-5, 3.71) starts Friday's opener of a three-game series against AL Central-leading Minnesota and RHP Joe Ryan (9-8, 4.33). Scherzer is 3-1 with a 2.64 ERA in five starts since Texas acquired him from the Mets on July 30.
Mets: RHP Kodai Senga (10-7, 3.17 ERA) starts Friday against the Mariners and RHP Logan Gilbert (12-5, 3.66 ERA). Senga has a 3.00 ERA in 21 starts on five or more days of rest this season.
For more local and national news, visit caddocountry.net.