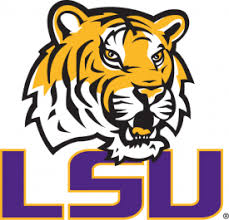 BATON ROUGE, La. (AP) — Noah Cain ran for three short touchdowns, Jayden Daniels had touchdowns rushing and passing, and sixth-ranked LSU methodically pulled away from UAB for a 41-10 victory in a cold and wet Tiger Stadium.
Daniels completed 22 of 29 passes for 297 yards and ran for 111 yards on 12 carries.
LSU's Malik Nabers had a big night
LSU's Malik Nabers caught seven passes for 129 yards, including a 47-yarder on LSU's first touchdown drive. The comfortable victory meant that LSU could continue to climb in the The AP Top 25 Poll after No. 5 Tennessee's 63-38 loss at South Carolina. That depends on whether the Tigers are leapfrogged by No. 7 USC.
The Trojans won 48-45 at rival UCLA.