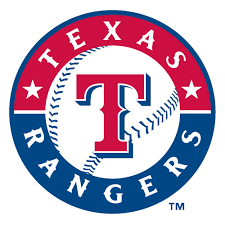 ARLINGTON, Texas (AP) — Shohei Ohtani pitched six innings for his first victory in five starts and matched the MLB lead with his 22nd homer as the Los Angeles Angels beat the AL West-leading Texas Rangers 5-3 on Thursday night.
Ohtani (6-2) had already thrown the last of his 99 pitches before Mickey Moniak's tying homer leading off the top of the seventh against Nathan Eovaldi (9-3), who lost in his bid to become only the second 10-game winner in the majors this season.
Still in the game as the designated hitter, Ohtani hit a two-run homer in the eighth. It was a 443-foot opposite-field blast that landed in the second deck in left-center field. His 10th homer over the past 16 games, and the second pitching start in a row when he also went deep, matched Pete Alonso for the big league lead and extended his hitting streak to 12 games.
The Angels (39-32) won three of four in Texas, and have won nine of their last 11 overall. They are still 4 1/2 games behind the Rangers (42-26), who have dropped six of eight.
After Angels reliever Carlos Estevez walked the bases loaded to start the ninth, Jacob Webb got his first save. He got two outs, then had a bases-loaded walk before striking out slugger Adolis Garcia to end it.
Ohtani's homer came soon after Rangers second baseman Marcus Semien, pitching coach Mike Maddux and manager Bruce Bochy were all ejected by first base umpire Ramon De Jesus.
In the bottom of the seventh, with the Rangers down 3-2 and a runner at third base with one out, Semien thought he had drawn a walk. He was heading toward first base after the full-count pitch when De Jesus instead signaled he had not held up his swing.
Semien took a long walk to the dugout, even pointing at his eyes while glaring toward the umpire. Play continued when Corey Seager was intentionally walked before Nathaniel Lowe's inning-ending groundout.
When Semien went out on the field for the eighth, he stopped and had a brief discussion with De Jesus, who ejected him. Maddux then ran out of the dugout to get in between them and was also thrown out before Bochy followed — and was also ejected.
In the series opener Monday, De Jesus ejected Angels infielder Brandon Drury after he got into the umpire's face to argue a called third strike. He was suspended by MLB for one game for making slight contact with De Jesus, and was sitting out Thursday's game to satisfy that suspension.
Ohtani struck out three and walked one, allowing six hits and two runs — in a three-batter stretch with two outs in the third when Lowe and Garcia had back-to-back doubles before Jonah Heim's RBI single.
Eovaldi struck out nine and walked two over seven innings.
He allowed three runs on five hits.
Chad Wallach hit a solo homer in the second for the Angels. Moniak got them even with an RBI single in the fourth.
The Angels had the bases loaded in the first before Gio Urshela grounded into a double play. Urshela, who was out of the starting lineup the past four games because of back soreness, was tended to by a trainer for several minutes after he stumbled and fell while trying to beat out the inning-ending play.
Urshela initially stayed in to play first base in the bottom of the first, but Jared Walsh replaced him in the field an inning later.
Walsh ended an 0-for-25 skid at the plate with a double in the fourth before scoring on Moniak's single.
TRAINER'S ROOM
Angels: Rookie SS Zach Neto was placed on the 10-day injured list with a left oblique strain. He left Wednesday night's game after only one inning because of discomfort and had an MRI on Thursday. Andrew Velazquez was called up from Triple-A Salt Lake and started at shortstop.
UP NEXT
Angels: Patrick Sandoval (3-6, 4.52 ERA), who has lost his last five starts, goes Friday night in the opener of a weekend series at Kansas City.
Rangers: Left-hander Martín Pérez (6-2, 4.67) is set to pitch the opener of a three-game series against Toronto after allowing 14 runs over 15 innings his last three starts. Kevin Gausman (5-3, 3.12), without a loss in his last seven starts, is the scheduled starter for the Blue Jays.
For more local and national news, visit caddocountry.net.